Back to top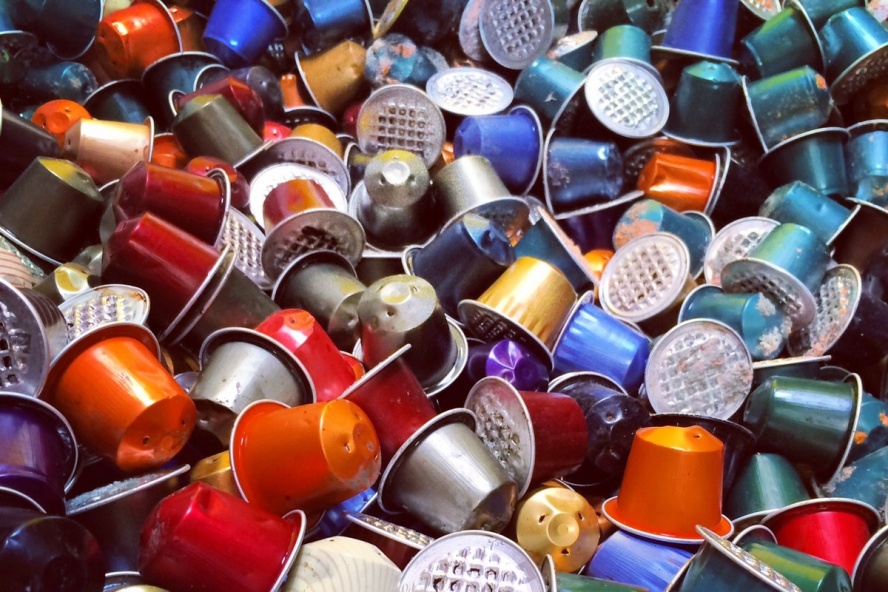 The good, the bad and the ugly: sustainability at Nespresso
The sustainability story at Nespresso, a company that sells coffee machines and single-serve capsules, is a mix of the good, the bad and the ugly.
On coffee sourcing, the company – part of Swiss multinational Nestle – is an industry leader, training coffee farmers and paying premium prices. In the last few years, it has invested in reviving coffee production in war-weary South Sudan. That's good.
But the company's single-serve aluminum pods create unnecessary waste. A valuable, energy-intensive resource winds up in landfills. That's bad.
Nespresso won't say how how many of its pods get recycled. Transparency is an essential ingredient of sustainability. So that's ugly.
The coffee pod company has a hefty corporate sustainability program, including a 38-point list of commitments detailing how it plans to create value for its suppliers, consumers and society, as well as for its shareholders. Nespresso's efforts help illustrate the power of corporate sustainability programs to make meaningful change, but also show where they fall short.
Nespresso introduced the first single-serve coffee machine back in 1986. Growth took off in the 1990s in Europe, and about 15 years ago, Nespresso arrived in the US. It has opened boutiques in tony locales such as Newport Beach, California, and New York's Madison Avenue, and last year the company introduced a coffee machine called the VertuoLine, which makes the 250ml (8oz) cups of regular coffee that Americans favor, along with the petite cups of espresso popular in Europe.
Nespresso doesn't disclose revenues or profits, but it's a big, global operation: 10,500 employees sell coffee in 62 countries. As of 2012, Nespresso sold more than 27bn of its sleek aluminum capsules worldwide.
Nespresso has reinvested its earnings into its supply chain, notably in South Sudan, with the help of the anti-poverty NGO TechnoServe. South Sudan's economy currently depends on oil and foreign aid; coffee has become its first major agricultural export.
Nespresso CEO Jean-Marc Duvoisin spoke with the Guardian about the company's sustainability efforts, branded as The Positive Cup. He also spoke at the Shared Value sustainability conference earlier this month in New York, as part of Nespresso's efforts to gain traction in the US coffee pod market, which is dominated by Keurig Green Mountain.
"It's very interesting for me, because South Sudan is the place where coffee began — it's the cradle of coffee," Duvoisin said. George Clooney, who is the face of Nespresso in Europe, suggested that the company work in South Sudan, he said. "Coffee production helps to pacify regions. That's basically because you have families who can produce on small lands, and they have stable income."
Nespresso invested about 700,000 Swiss francs (about $800,000) and plans to spend another 2.5m CHF ($2.7m) in South Sudan. With TechnoServce, it helped organize three coffee cooperatives, built three wet mills to process coffee and exported 10 tons of coffee last year. It aims to reach 8,000 farmers by 2020.
More broadly, Nespresso has since 2013 rolled out a global program for coffee called AAA Sustainable Quality in collaboration with The Rainforest Alliance. Some 63,000 farmers have been certified under the program, about 80% of those supplying Nespresso, according to its website. They are paid 30%-40% above the standard market price for coffee.
"It's a rigorous and comprehensive program, with real investment in the farmers," Tensie Whelan, the president of the Rainforest Alliance, said. "They are able to pay the producers well and be there for the long term. This is really what we should be doing through all of our value chains."
When Nespresso coffee is packaged into single-serve pods, however, troubles arise. It's hard to compare the environmental footprint of pods with traditionally brewed coffee without making assumptions about unknowns, such as how long a conventional coffeemaker remains plugged in and how much coffee is wasted. Pod defenders say that every bit of wasted grounds has a significant impact, too.
Duvoisin says that traditional brewing methods use much more coffee and energy than pods. "If you look at the environmental impact, the carbon impact, the single portion is the least impactful way of drinking coffee," he said.
Except it's not. The least impactful coffee might actually be instant. A 2009 lifecycle analysis provided to the Guardian by Nespresso found that instant coffee "uses less energy and has a lower environmental footprint than capsule espresso coffee or drip filter coffee, the latter having the highest environmental impacts on a per cup basis". However, this analysis was done by a consulting firm for Nestle, which also makes Nescafe instant coffee.
An independent 2011 study came to a different conclusion: "If one assumes that in the case of filter coffee the whole pot is drunk and in the case of soluble [instant] coffee only as much water is boiled as necessary, then these two methods of making a cup of coffee are by far the most environmentally friendly." Capsules are the losers in that analysis. But it's also unclear how often those assumptions match reality.
Nestle is working to limit the impact of its capsules. According to its website, the company intends to source aluminum responsibly, and promotes recycling in its boutiques and at upscale kitchen retailers. In certain states, consumers can mail back used capsules at no charge via UPS.
How many capsules are recycled? Nestle won't say, instead focusing on its recycling capacity. By email, a spokeswoman explained:
"Given multiple recycling options, any estimate of consumer recycling rates would be inaccurate, so we focus on recycling capacity as a concrete measurement of our progress … Recycling is a shared responsibility and consumers' participation is essential."
True enough. But if most of the aluminum ends up in landfills, that tell us something important about Nespresso – that its recycling efforts, however well-intentioned, are failing. This is a problem any responsible company needs to admit, and address.
It's particularly important because coffee pods have seen colossal growth and remain the major growth driver in the US coffee market, according to a February report from Euromonitor. The mixed-plastic pods from Nespresso's biggest rival, Keurig, are just about impossible to recycle, though Keurig says it will come up with a recyclable pod of its own by 2020. A small rival called Rogers Family Coffee sells biodegradable pods.
None of challenges, though, should negate Nespresso's good intentions. As Tensie Whelan of Rainforest Alliance told me: "If we only worked with perfect companies, we wouldn't get anything done."
The values-led business hub is funded by SC Johnson. All content is editorially independent except for pieces labelled "brought to you by". Find out more here.
Since you're here …
… we've got a small favour to ask. More people are reading the Guardian than ever, but far fewer are paying for it. Advertising revenues across the media are falling fast. And unlike many news organisations, we haven't put up a paywall – we want to keep our journalism as open as we can. So you can see why we need to ask for your help. The Guardian's independent, investigative journalism takes a lot of time, money and hard work to produce. But we do it because we believe our perspective matters – because it might well be your perspective, too.
If everyone who reads our reporting, who likes it, helps to support it, our future would be much more secure.         
Join the conversation